REFCA Realty has landed in Sydney!
NOW OPEN in Chatswood, Sydney's North Shore.
List your property with us today!
CONTACT US DIRECTLY ON 1800 473 322
REFCA Realty Chatswood is NOW OPEN in Sydney!
The new revolution in Real Estate is now here.
Specialising In Residential, Land, Auction, Property Management and Commercial Property.
We service all areas of Sydney's North shore.
If you're a buyer, seller or landlord and looking for assistance with the sale, purchase or management of your property, we are the professional property specialists you're looking for. We strive to bring you a first class, hassle free, proactive service.
We ensure you gain a personal, ethical and effective real estate experience.
With up-to-date real estate investment advice and knowledge of the market, our property specialists will work closely with you to meet your expectations and requirements. We provide a service that goes above and beyond for you and we are committed to deliver a full strategy and co-ordinated plan to ensure we achieve your goal with high end results.
If you would like a free no obligation market appraisal and would be delighted to arrange an appointment to inspect your home or investment property, we'd love to hear from you.
Call us on 1800 473 322 or alternatively pop into our office at:

Suite 404, 781 Pacific Highway Chatswood NSW 2067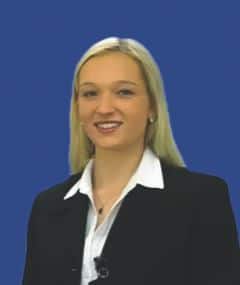 Isabella Lambert-Kenney
LICENSEE-IN-CHARGE
Isabella is a Class 1 Real Estate, Stock/Station Agent and Auctioneer. Isabella is licensee-in-charge of REFCA Realty Chatswood.
Her strong Real Estate and Administration experience supports REFCA Realty Chatswood's Administration, legislative compliance, code of conduct and agency regulations.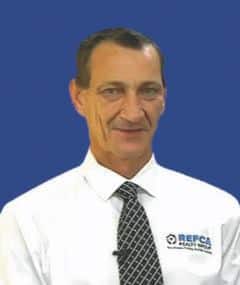 James Fitzgibbons
CEO | DIRECTOR
James Fitzgibbons is a Class 1 Real Estate, Stock/Station Agent and Auctioneer. James has a strong knowledge of Sydney and the property market. James brings great knowledge and direct in-house support to REFCA Realty Chatswood for its development, he provides franchise and agency governance.
James and Isabella have created REFCA Realty, with the good nature to give back to the community through our partnered charity that both James and Isabella have created, Australian DIY Families Institute.
REFCA Realty have proudly partnered with non-for-profit charity – Australian DIY Fathers Institute Ltd trading as Australian DIY Families Institute, to assist sole-parent families suffering in crisis.
We donate 15% of the commission we receive on every property sale to support the charity's causes.
Australian DIY Families Institute assists sole-parent families struggling with poverty, homelessness, financial hardship, domestic violence, living in an unsafe environment, or unable to provide for their child's needs. The driven purpose of Australian DIY Families Institute is to provide help with essentials such as food, clothing, schooling needs, utilities, and shelter.
You can help by listing or purchasing your property with REFCA Realty
who donate 15% of commissions to Australian DIY Families Institute.
REFCA Realty Chatswood Office Location Map